The Girls In Our Lives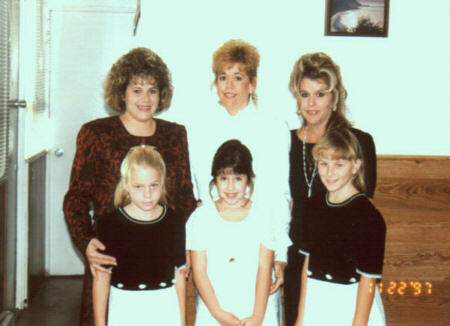 Fran and I have been blessed with some beautiful young ladies in our lives.
In the back row are our lovely daughters, Monique, Michele, and Maureen.
In the foreground are our three granddaughters, Alecia, Breanna, and Ashley.




(What a motley looking crew this is!)




"But we love all of you guys anyway!"  Love, Mom & Dad, 
or Grams & Grumps...er...uh... Gramps!
Return